Avoimen yhteiskunnan tekijöiden huipputapaaminen
---
OKF Finland Convention = 100 Participants | 24 Hours Agenda | Crowdsourced Programme | Inspiring Venue
---
---
Years 2011 and 2012 have been the breakthrough years for open knowledge in Finland. Open data has been widely visible in the public discussion and significant steps have been taken to open up and use data. The success of the OKFestival 2012 in Helsinki has been one apparent sign of this new state of mind in Finland and the Finnish open knowledge community has already organised into the Open Knowledge Foundation Network's local group. The next step, or perhaps a giant leap, of the Finnish open knowledge scene will be taken on 8-9 February 2013 when Open Knowledge Finland Convention will be organised in Tuusula.
---
Suomalainen avoimen tiedon yhteisö koossa
This event will bring together a hundred movers and shakers from Finland and abroad to hack, debate, brainstorm and do the future of open knowledge. The event has three main goals: we want to bring concrete benefits for all participants and their open knowledge projects, we also want to build the Finnish Open Knowledge community stronger and kick-starting officially the OKF Finland as a juridical organization. Check the "100 Participants" -page for details on  ticket prices.
---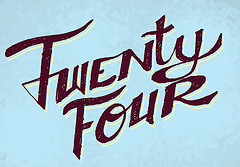 Ohjelmaa lounaasta lounaaseen
OKF Finland Convention gathers several Finnish open knowledge communities and networks into one place for intensive and inspiring 24 hours. There will be some programme running almost all the time, but naturally sleeping, refreshing and all kind of free and non-programmed activities are allowed. The agenda is divided into 2-hour blocks – every second block is for plenary sessions, when there is no other parallel programme and other blocks are for breakout sessions.
---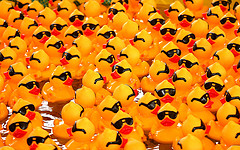 Unohda kalvosulkeiset, nyt kääritään hihat ylös!
Forget about dull power point monologues, bring in your creativity! OKF Finland Convention is more about doing together than speaking alone. The programme content will be crowdsourced from the community – the Call for Proposals is open until 14.12.2012. See at the "Crowdsourced Programme" -page for the details on how to submit a proposal.
---
Tuusulanjärven rannalla – Eino Leinon työhuonekin on käytettävissä
The event will take place at the inspiring and beautiful resort called Onnela by Tuusula lake. The area is known for the fact that in the beginning of the last century many famous Finnish cultural leaders took off from the hectic city life and went there to give space for their creative thoughts. Check out the "Inspiring Venue" -page for details on the accommodation, transportation and food.
---
Further information
Organizers
The content of the event is made fully by the members of the Finnish Open Knowledge community, we expect that big amount of the participants actually bring some bigger or smaller piece of content to the event. The organizations behind the event are Open Knowledge Foundation (Finnish local group), Otavan Opisto as part of a EU project called AVO Open Networks for Learning and the Finnish Institute in London are supporting the event organization.
Event planning is coordinated by a core team of four "OKfest veterans" who are glad to answer your questions
Raimo Muurinen (Otavan Opisto, raimo.muurinen at gmail.com, 044-577 7574, skype raimo_m)
Antti Poikola (Otavan Opisto, antti.poikola at gmail.com, 044-337 5439, skype antti.poikola)
Joonas Pekkanen (Open ministry, joonas.pekkanen at avoinministerio.fi, 050-584 6800)
Juha Huuskonen (contact at juhahuuskonen.fi, 040 570 9617)
Language
Huasteleeko ne vuan sittee lontoota? Majority of the participants are finnish speaking, but as there will be some non-finns and as we are part of the global Open Knowledge network after all we will provide all crucial information in English – the event itself will be bilingual. The session hosts can decide freely which language is spoken in their session. Also the proposals can be written either in English or Finnish. If proposal is in English, it implies for the potential participants that the session host is prepared to have the session in English. We don't have suggestion for the language decision, it's wholly up to the organizers of each individual session.
Tickets
Sales and sign-up open Now! Buy your ticket from the online store or read more here.
---
---