---
---
Date: Wednesday 15 May 2013
Venue & Time: Aalto Media Factory. Hacking 9:30-18:00, Presenting the results & party 18:00-
Hashtag: #energyhackathon
VIDEO (morning): Hackathon introduction + Denise Recheis + Energy consumption data API
VIDEO (afternoon): Chris Davis + Julia Kloiber
VIDEO (evening): Results – presentations of 8 concepts/prototypes
---
---
INTRODUCTION
Energy Hackathon 2013 invites researchers, designers, coders, journalists and open knowledge activists to spend a day together to develop new ideas and prototypes of applications that utilize energy data. The focus of the hackathon is on open data – data that is available for anyone to access, modify and distribute.
Ambitious goals have been set to reduce the global energy consumption during the upcoming years. We currently gravely lag behind in the process to reach these goals and surprisingly enough, despite all the public attention this issue has received, we don't even have proper access to essential information about energy consumption and production. This information either arrives too late, has not been processed to an understandable format or is simply not available. It's time for us to change this!
We hope that this hackathon event will connect the people who share an interest in this topic and will lead to more energy information be available as open data. This would open the potential for any skilled group of individuals to create their own applications or visualizations that can hopefully make an impact in the society.
Energy Hackathon 2013 international participants include Denise Recheis (Thesaurus and Knowledge manager at Reeep), Chris Davis (Postdoc in the Energy and Industry Section at the Faculty of Technology, Policy, and Management at TU Delft) and Julia Kloiber (Project Lead at Open Knowledge Foundation Deutschland).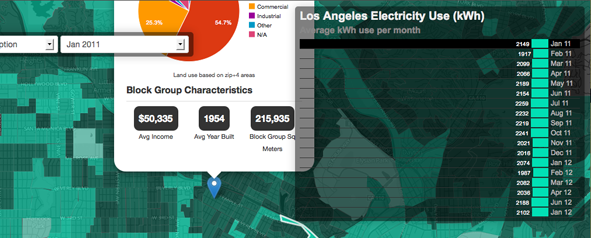 We have collected some inspirational examples and useful resources to Inspiration & Resources page.
Join us & get your hands dirty with energy data!
---
ORGANISERS & COLLABORATORS
Energy Hackathon 2013 is organised by Aalto Media Factory, Open Knowledge Finland & AVO2 / Otavan Opisto and supported by Sitra. The event a part of Green Hackathon network of events and the kick-off event for the OKF Finland Open Sustainability Working Group.
Two projects from Energy Hackathon 2013 will be invited to the launch event of Peloton Summer Camp programme (Friday 24 May). From this event, 10 projects will be chosen for a startup coaching programme that takes place during summer + autumn 2013.
Title photo: Aalto Media Factory during OKFestival 2012. Photo by Veikko Kähkönen.