The OKF Finland Open Sustainability Work Group acts as a hub for community-driven activities around open sustainability. The group advocates the opening up and innovative use of sustainability information.
On going projects:
Biodiversity map
Open Source Circular Economy Days Helsinki 2015 link
Past projects:
In 2013 the group organised the Energy Hackathon 2013 event.
The international OKF Network also has a Working Group dedicated to Open Sustainability: http://sustainability.okfn.org
---
Connect with us
Group contact person: Jon Sundell/ jon.sundell [a] okf.fi /
The main communication channel is the "Apps4Sustainability" group in Facebook. We welcome everybody to join the discussions.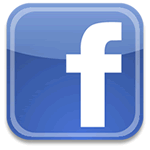 Discussion Group
Etherpad / Avoin muistio