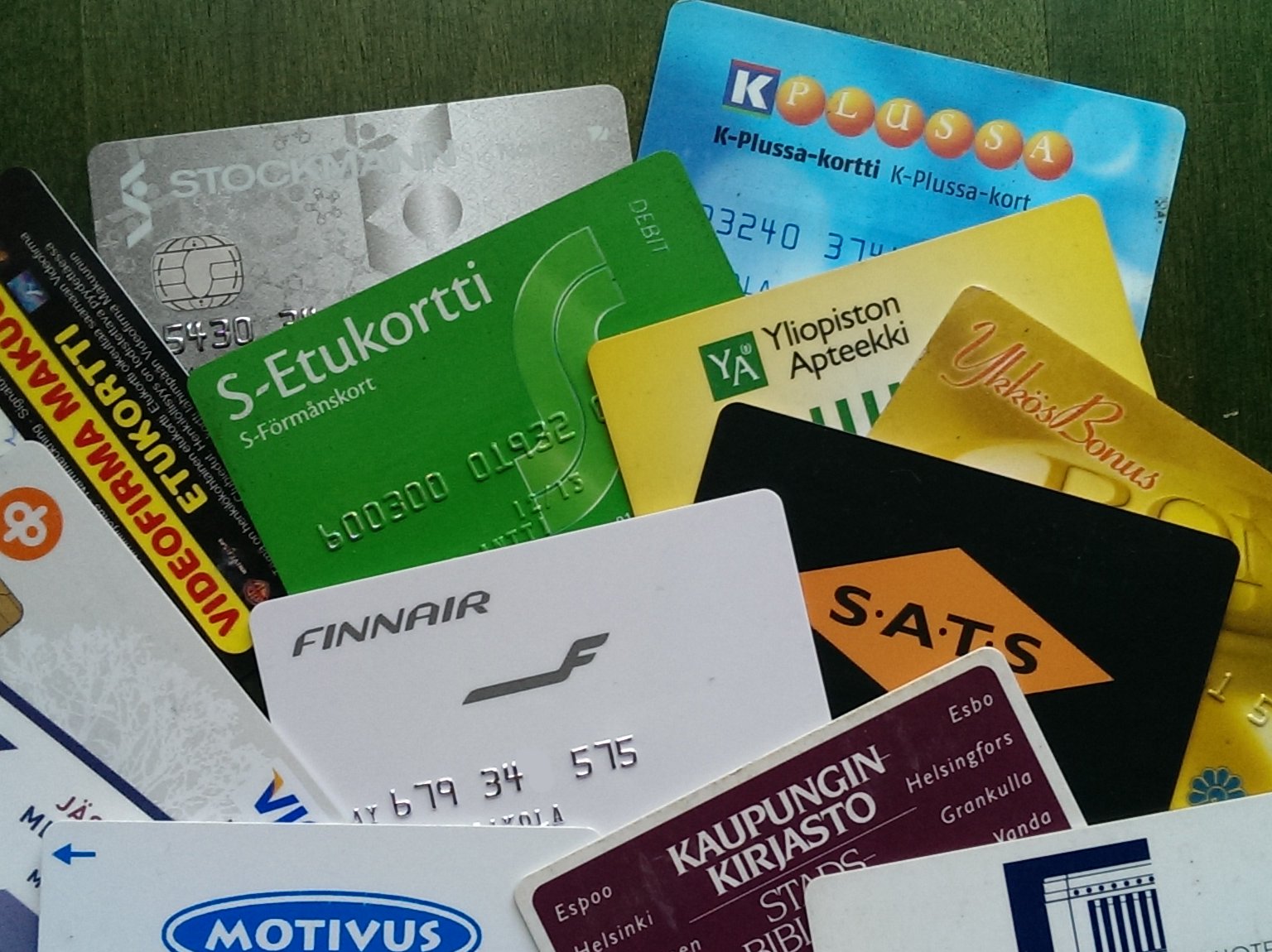 Britannista lähtöisin olevalla termillä MyData viitataa siihen, että ihmisillä on pääsy heitä itseään koskevaan dataa kuten esimerkiksi bonuskorttien transaktiot, kirjaston lainaushistoria, terveystiedot jne.
Helsingin Sanomat kirjoitti 26.10.2013 otsikolla: "Mihin Kesko käyttää asiakastietoja". Uutisoinnista herännyt keskustelu johdatteli tulevan EU:n tietosuoja-asetuksen valmisteluasiakirjoihin.
Asetuksen luonnosversion artiklassa 15 "Right to access and to obtain data for the data subjec" annettaisiin kansalaisille oikeus saada digitaalisessa muodossa heitä itseään koskeva data:
2a. Where the data subject has provided the personal data where the personal data are processed by electronic means, the data subject shall have the right to obtain from the controller a copy of the provided personal data in an electronic and interoperable format which is commonly used and allows for further use by the data subject without hindrance from the controller from whom the personal data are withdrawn. Where technically feasible and available, the data shall be transferred directly from controller to controller at the request of the data subject.
Vapaa suomennos:
2a. Kun datan kohdehenkilö on antanut henkilötietoja ja henkilötietoja käsitellään sähköisesti on kohdehenkilöllä oikeus saada rekisterinpitäjältä kopio annetuista henkilötiedoista sähköisessä yleisesti käytetyssä ja yhteentoimivassa tiedostomuodossa, joka mahdollistaa datan edelleen käyttämisen ilman rekisterinpitän asettamia esteitä. Jos se on teknisesti mahdollista ja data on saatavilla, tulee data voida siirtää suoraan rekisterinpitäjältä toiselle rekisterinpitäjälle datan kohdehenkilön pyynnöstä.
Mikäli tietosuoja-asetuksen uudistusta vastuva brittilobbaus ei viivästytä asetusta tai aiheuta siihen liikaa muutoksia, niin mahdollisesti jo vuonna 2014 meillä olisi EU:n tasolla oikeus omaa dataamme.
Open Knowledge Finlandin My Data -työryhmä (katso Facebook-ryhmä) ja OP-Pohjola järjestävät "Kansallinen My Data arkkitehtuuri" -työpajan maanantaina 11.11.2013 14-17 OP:lla Vallilassa. Tarkemmat paikkakoordinaatit vielä lähempänä. Jos joku vielä haluaa tulla niin ilmoittakaa Antti Poikolalle (antti.poikola A gmail.com).
Seuraavan kerran asiaa edistetään Kuopiossa yhdessä Terveyden ja hyvinvoinninlaitoksen kanssa. Terveystiedon hyödyntäminen tutkimuksessa ja omassa elämässä: My Data ja avoin tutkimus -tapahtuma järjestetään 26.11.2013 osana Avoimen tiedon kuntakiertueen Kuopion tapahtumapäivää.